Mistaken hit or two separate cases?
In October 2000, drivers passing through a remote area outside of Houston, Texas, phoned 911 to report a smoldering vehicle on the side of the road. When police arrived they found a body in the trunk, burned beyond recognition. CSI was called to the scene for further investigation, they discovered the vehicle was registered to 48 year old Mary Lou Morris. Mary Morris lived 3 miles away from where the car was found and her husband Jay Morris told investigators he had been unable to reach his wife since she left for work that morning. Jay Morris called his wife's work that day to discover she hadn't come in. Investigators announced the discovery to the public, but were unable to determine a motive as Mrs. Morris had a successful career, no known enemies and nothing but friends and family that loved her.Three days after Mary Morris was discovered in her burning car… another woman was found did just 3 miles away from the original crime scene.This time authorities discovered 39 year old Mary McGinnis Morris. According to her family and friends, she was loved and had no issues with anyone except one male coworker. She had expressed to others that she was afraid of him. Prior to her death, she found her office to have been in disarray and and a death threat on a desk. she quickly made a frantic phone call to a friend and planned to leave work early. Twelve minutes after her call to her friend, she made a 911 call as she was being abducted at gunpoint.
One day after her abduction, a tow truck driver found Mary McGinnis Morris's dead body. She had been beaten and shot in the head. Later an autopsy would reveal that she had bound and gagged while being beaten. The male co-worker and her husband Mike remain suspects. Mary and Mike had several troubles within their marriage and Mike was the sole beneficiary of Mary's $700,000 life insurance policy. Authorities could never rule him out because he made a phone call to Mary's cell phone sometime after she was believed to be dead. The call lasted 4 minutes and did not go to voicemail. The co-worker refused to cooperate with authorities and denied requests of a polygraph test. Authorities also noticed Mary's wedding ring missing, which could be a sign of a hit. Most people believe that the first Mary Morris murder was a hit gone wrong, so the killer doubled back and killed the correct Mary Morris.
If you have any information about the unsolved homicide of Mary McGinnis, please call Crimestoppers (713)222-8477 or Sgt. Parker of the Harris County Sheriff's Department at (713)967-5810.A $10,000 reward is being offered in the case. The Carole Sund/Carrington Memorial Reward Foundation, based in California, offered $5,000 on top of the original Crime Stoppers reward for information that leads to an arrest and conviction in Morris' murder.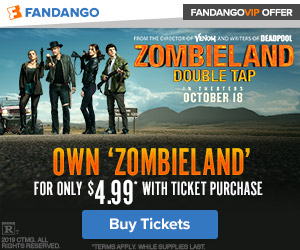 About Post Author
Facebook Comments